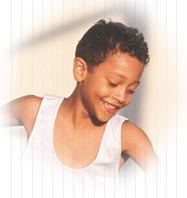 English | Español
Información sobre vacunas

Actualizado por última vez: 03/11/2005
- Entendiendo la enfermedad
- Vacunas disponibles
- Historia de la vacuna
- Quienes deben y quienes no deben recibir esta vacuna
- Calendario de dosis
- Efectividad de la vacuna
- Efectos secundarios conocidos
- Asuntos relacionados
- Referencias clave y fuentes de información adicional


Entendiendo la enfermedad
Lyme disease is caused by infection with Borrelia burgdorferi, a spiral-shaped (spirochetal) bacterium carried by deer ticks and western black-legged ticks. The ticks are often infected by feeding on the blood of the white-footed mouse, the white-tailed deer, and various species of birds, though these animals do not spread the disease to humans.
Most (80% to 90%) of people infected with Lyme disease develop one or more red, slowly expanding "bulls-eye" skin rashes at the tick bite sites (these are called erythema migrans), often accompanied by fatigue, fever, headache, stiff neck, muscle aches, and joint pain.
If diagnosed early, Lyme disease can be treated successfully with antibiotics. If the disease is left untreated, some people will develop more serious health problems such as arthritis, problems with the nervous system, pain in the large joints, and rarely, heart problems.
Lyme disease was first recognized in the United States in 1975. The number of annually reported cases of Lyme disease in the U.S. has increased approximately 25-fold since national surveillance began in 1982; during 1993-1997, a mean of 12,451 cases annually were reported by states to the CDC, and the incidence is increasing. The disease is mostly found in the northeastern, mid-Atlantic, and upper north-central regions of the U.S., and in several areas in northwestern California. Lyme disease is the most common vector-borne (spread from one host to another through a carrier such as a mosquito, fly, louse, or tick) disease in the U.S.
Vacunas disponibles
None.
Historia de la vacuna
In 1998, the Lyme disease vaccine, LYMErix, was approved for use in people 15 to 70 years old.  However, the vaccine was removed from the market by the manufacturer (GlaxoSmithKline) in February 2002 due to lack of demand.
Quienes deben y quienes no deben recibir esta vacuna
N/A
Calendario de dosis
N/A
Efectividad de la vacuna
N/A
Efectos secundarios conocidos
The majority of those immunized (about 70% of those age 15-70 years) experience no side effects. Of those who do have a side effect, most are mild and limited to the injection site, including soreness (in 24.1% of vaccine recipients) and redness and swelling (in less than 2% of vaccine recipients).
Approximately 3% of those immunized experience fever, chills, or a general sense of feeling unwell that lasts for one to two days.
Though concern has been raised regarding the potential for vaccine-induced arthritis in recipients with the HLA-DR4 gene, no serious reactions have been confirmed.
Asuntos relacionados
None
Referencias clave y fuentes de información adicional
American Academy of Pediatrics (AAP), Advisory Committee on Infectious Diseases. (2003). Lyme Disease. In LK Pickering (Ed.), Red Book: Report of the Committee on Infectious Diseases (26th ed., pp. 407-411). Elk Grove Village, IL: Author.
AAP, Committee on Infectious Diseases. (2000). Prevention of lyme disease. Pediatrics,105(1.1), 142-147.
Centers for Disease Control and Prevention (CDC). (1999). Lyme Disease vaccine: What you need to know [Vaccine Information Statement (VIS)]. 
CDC. (1999). Recommendations for the use of Lyme disease vaccine: Recommendations of the Advisory Committee on Immunization Practices. Morbidity and Mortality Weekly Report, 48(RR07), 1-17.
CDC. (2000). Lyme disease: Introduction [Online fact sheet].
Evans J and Fikrig E. (1999). Lyme disease vaccine. In SA Plotkin and WA Orenstein (Eds.) Vaccines (3rd ed., pp. 968-982). Philadelphia: W.B. Saunders Company.
National Institute of Allergy and Infectious Diseases, Division of Microbiology and Infectious Diseases. (2002). The Jordan Report 20th Anniversary: Accelerated development of vaccines 2002. Bethesda, MD: Author.
Parola P and Raoult D. (2001). Ticks and tickborne bacterial diseases in humans: An emerging infectious threat. Clinical Infectious Diseases, 32(6), 897-928.
Sikand VK, Halsey N, Krause PJ, Sood SK, Geller R, Van Hoecke C, Buscarino C, and Parenti D. (2001). Safety and immunogenicity of a recombinant Borrelia lurgdorferi outer surface protein A vaccine against Lyme disease in healthy children and adolescents: A randomized controlled trial. Pediatrics, 108(1), 123-128.
Vea también nuestra galería de imágenes de enfermedades.